Weebly powered by square is a website builder that makes it easy to create websites, blogs & online stores
. 
To empower sellers, we developed '
Out of the Office'. OOTO is a branded content series highlighting entrepreneurs having conversations around the future of work and the importance of having online presence/ecommerce. This was in effort of positioning square as a platform that understands and supports entrepreneurs both IRL and URL.
The pilot episode highlights the creative entrepreneurship community in Portland, Oregon.
My role: Art Direction I Team: Alexis Contos, Natasha Buckie Agency: Lake-retreat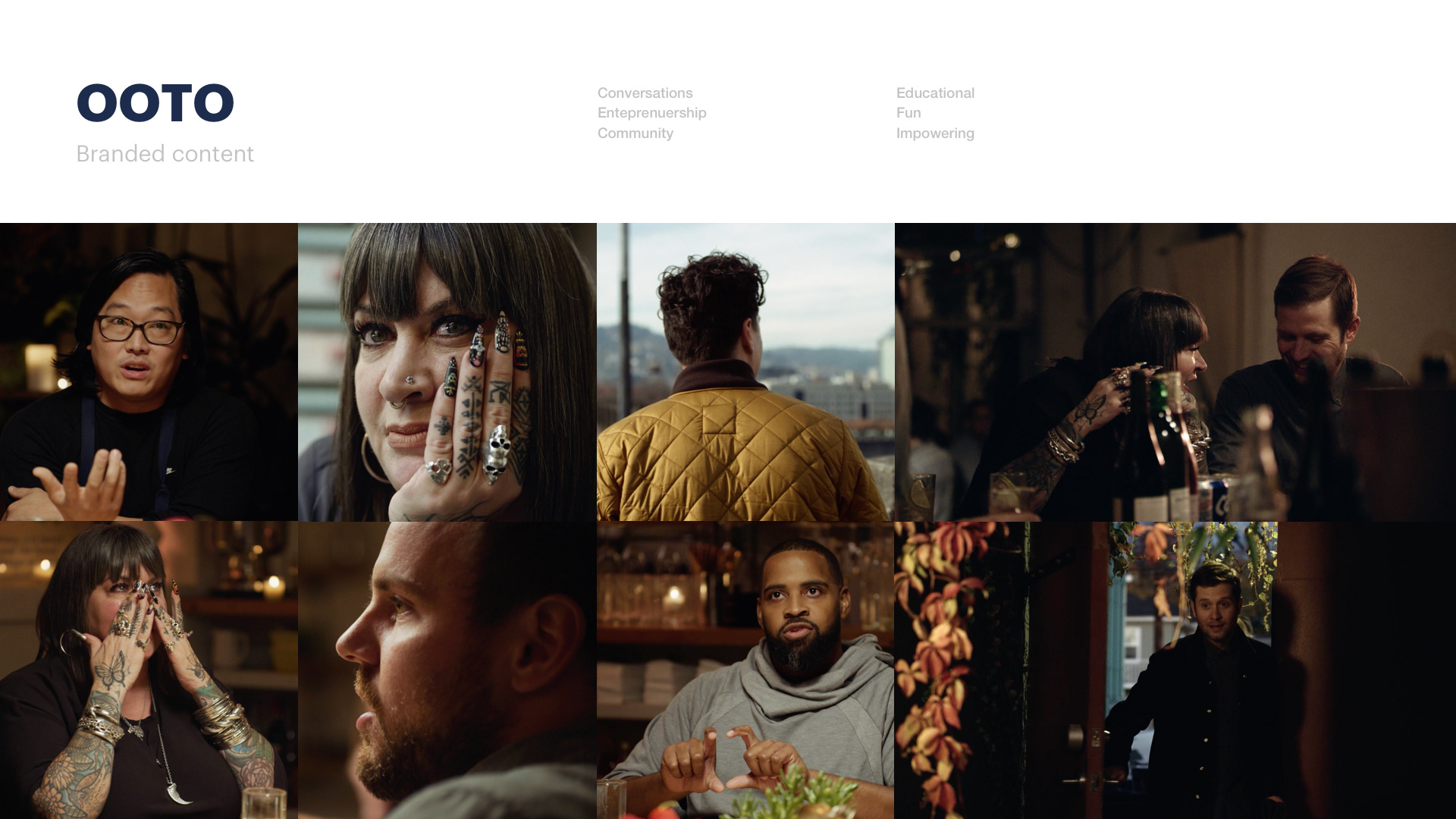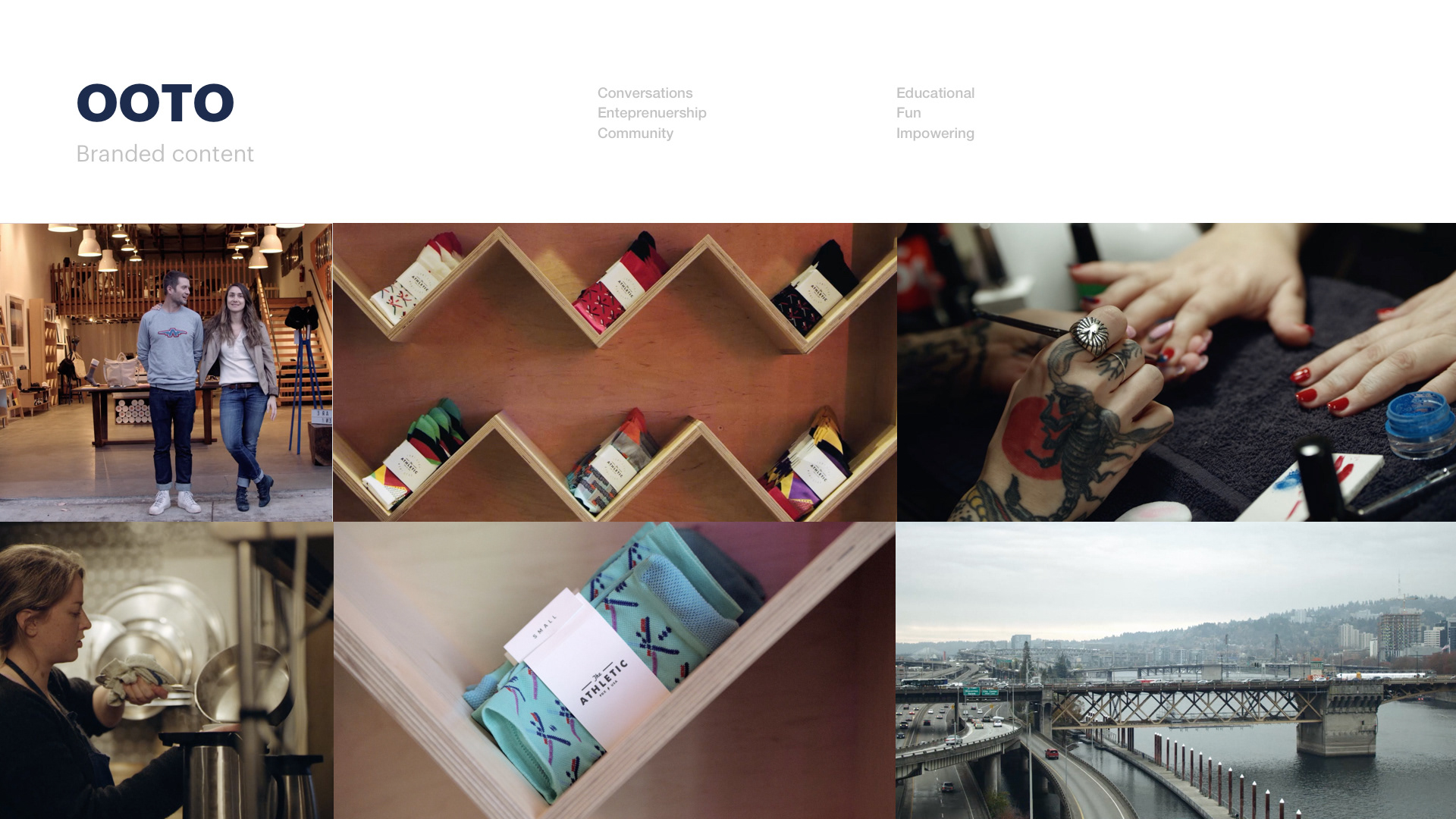 "32 people have a job because I decided to roll a dice on my self" 
— Glynis Olson I Owner, Finger bang nails
"You're not really reinventing yourself...You're just becoming better at yourself" 
— Nick Armour I Co-founder, KURE
"It's not that I don't want this (working 9-5), It's that I want that (working for yourself) ...because this is what's going to make me happy" 
— Ian Williams I Owner, Deadstock Coffee